Custom Mouthguards & Nightguards

in Austin & Round Rock, TX
Looking for a dental office in Round Rock or East Austin that offers custom nightguards and athletic mouthguards? Look no further than High Point Dentistry! Whether your child needs a new athletic mouthguard for football season or your nightguard is officially worn out, we'd be happy to help you. Contact our office today to learn more and schedule your next visit!
Contact Us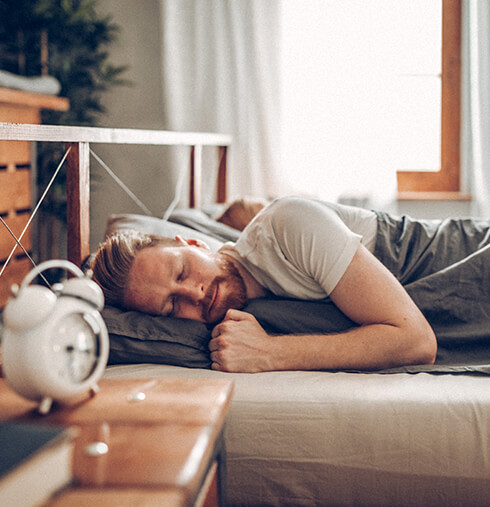 What are mouthguards used for?
High Point Dentistry offers both custom athletic mouthguards and nightguards for bruxism. Athletic mouthguards can be utilized by patients who participate in aggressive contact sports, like football, soccer, and hockey, to protect their smiles during games and practices. Nightguards are often used by patients who clench and grind their teeth unconsciously during the night. If you frequently wake up with jaw pain, or you've noticed damage to your teeth and/or gums, please schedule a visit with our office as soon as possible so we can get a custom nightguard created for you.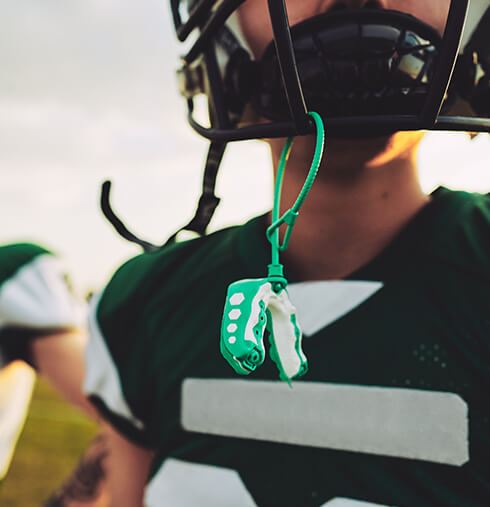 How long does it take to get a custom oral appliance?
While you can pick up a one-size-fits-all mouthguard from the store right away, custom mouthguards typically take between one and two weeks to be designed, created, and sent to our office. However, we believe investing a little time and money into a custom oral appliance is well worth it for an athletic mouthguard or nightguard that fits perfectly and will likely last for many years. All you have to do is have impressions taken in our office, and once we get your mouthguard, we will have you come in, try it on, and make adjustments, and then you're free to take it home and begin using it!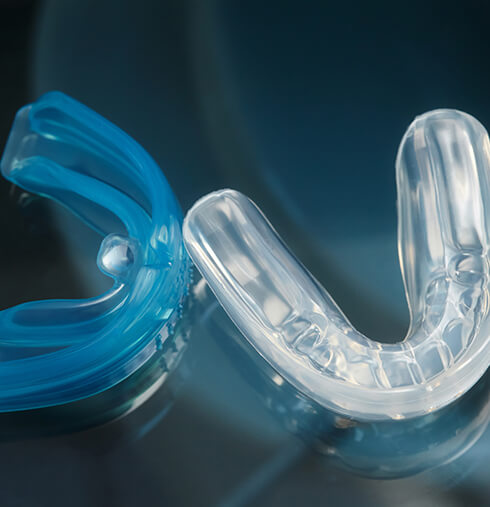 Are custom mouthguards expensive?
Custom mouthguards are more of a financial investment than a one-size mouthguard, but they are still less costly than having to schedule restorative work caused by preventable dental trauma. Many insurance plans offer full or partial coverage for custom mouthguards. Our office also accepts a variety of additional payment options, like FSAs, HSAs, and CareCredit™, and we'd be happy to offer in-house financing as well. To learn more about our flexible payment options, please contact our office directly, or visit our financial page.