Invisalign® Clear Aligner Therapy

in Round Rock & Austin, TX
If you've been dreaming of having a straighter smile but don't necessarily want to wear traditional metal braces, Invisalign may be the perfect choice for you! Invisalign can be utilized by both teens and adults to gently and discreetly shift their teeth into straighter positions over the course of a few months or years. To learn more about Invisalign or schedule your consultation, please contact us!
Contact Us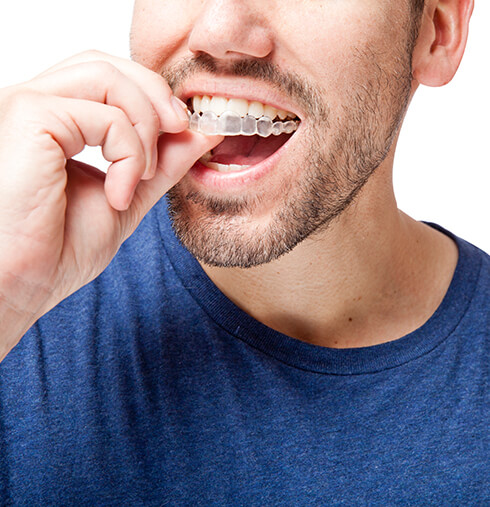 What are the benefits of Invisalign?
There are a variety of reasons why many patients ultimately decide to go with Invisalign over traditional metal braces. Invisalign aligners are very discreet and practically invisible, whereas traditional braces are very noticeable to others. They are also made of smooth plastic, which tends to be more comfortable. Since Invisalign aligners can be removed at any time, patients are also free to eat whatever they want, and brushing and flossing are easier as well. As long as patients commit to wearing their aligners regularly, Invisalign is usually an excellent choice for most.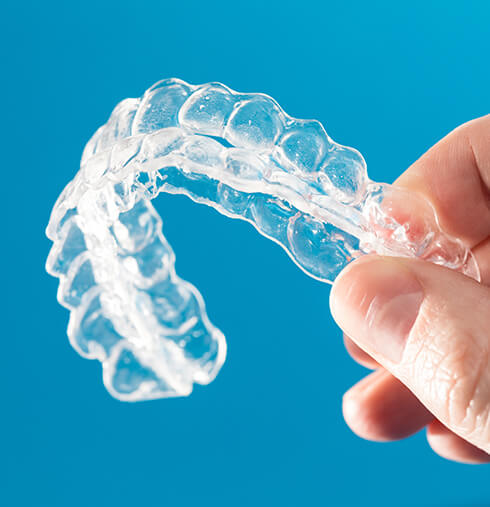 What is the Invisalign process?
Every Invisalign journey begins with a consultation with our team, where we will ensure that Invisalign is the right choice for your unique orthodontic needs, preferences, lifestyle, and budget. Digital impressions of your teeth will also be taken so that we can begin designing your treatment plan and first set of custom aligners. Once we have received your aligners from the lab, we will have you come in and try them on. Occasional orthodontic appointments will be scheduled from then on to assess your smile and provide you with your next set of clear aligners.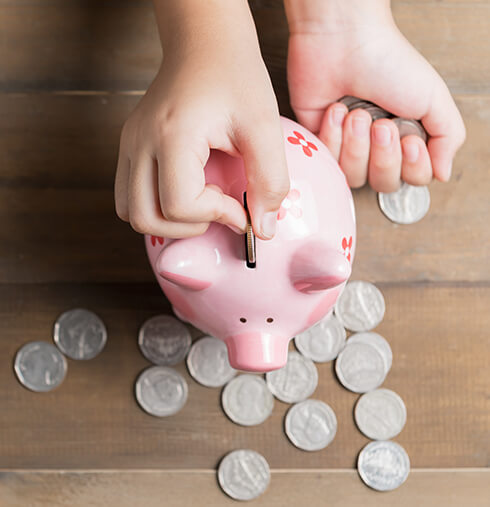 Is Invisalign expensive?
Invisalign clear aligner therapy used to be much more of a financial investment than metal braces. Today, Invisalign treatment is more affordable for a wider range of patients, even as the technology has continued to improve and advance. If you're interested in pursuing orthodontic treatment through clear aligner therapy, our team would be more than happy to assist you. We recommend visiting our financial page for more information about our financing options and reaching out to our team directly with specific questions and concerns.