Meet the Team

at High Point Dentistry
High Point Dentistry is proud of the great work and compassionate care that our team members provide. Our empathetic staff is devoted to providing our patients with excellent, judgment-free dental care, and we are passionate about meeting every patient's needs regardless of their dental background. To learn more about our office, please contact us.
Contact Us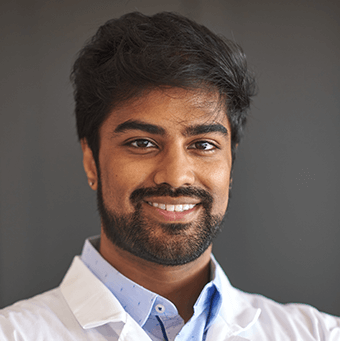 Roshan Jain, DDS
Dr. Jain is a general and cosmetic dentist in Round Rock, Texas. He graduated from the prestigious University of Michigan School of Dentistry and practiced in Chicago, Illinois for many years before moving to Austin, Texas. Dr. Jain is dedicated to furthering his dental education and continually pursues certifications in cosmetic and general dentistry. He strives to provide each patient with a good experience and bright smile!
Compassionate dentistry is at the forefront of Dr. Jain's treatment philosophy. He enjoys educating his patients about their dental/general health in order to help them develop sustainable lifestyle habits that will improve their quality of living. Dr. Jain believes in providing his patients with the highest quality of dentistry while establishing treatment plans that center around prevention and comprehensive care. He is passionate about eliminating dental phobias patients may have while providing care in a comfortable and gentle manner.
In his free time, Dr. Jain enjoys spending time with family and friends; he appreciates nature, enjoys hiking, and relaxing by the water. He is passionate about experiencing different cultures, foods, and lifestyles and tries to travel as often as possible. He is excited to be a part of the Round Rock community.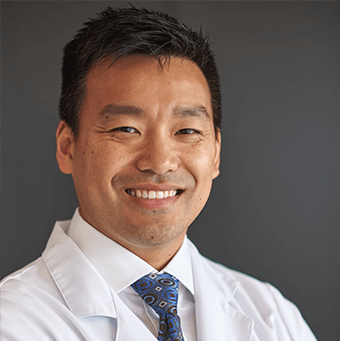 Vu Kong, DDS
Dr. Vu Kong first received his bachelor's degree in mechanical engineering from Michigan State University. Engineering's technical aspects appealed to him, and he applies them to his dental practice. He is a graduate of the University of Detroit Mercy School of Dentistry and is a third-generation dentist, as his father and grandfather were both dentists. He is a member of the American Dental Association and the Academy of General Dentistry.
Dr. Kong has high moral and ethical values and only recommends treatment that is necessary to the health of his patient. Each patient is treated like family, and he especially enjoys working with Invisalign® and Six Month Smiles® cases because of the instant rewards it brings to the patient. Dr. Kong has completed numerous continuing education courses and strives to further his skills and expand his knowledge by attending multiple courses around the country.
Dr. Kong has a beautiful wife and two daughters that he can't keep up with. He takes pleasure in traveling, staying active, and spending time with his family. He has a wonderful sense of humor, and he is fluent in Cantonese (Chinese).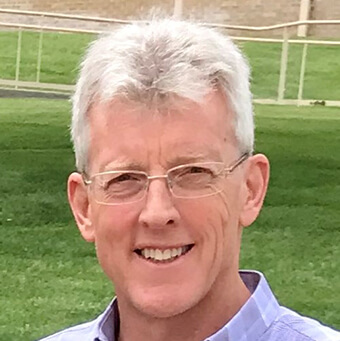 Dr. Dan Necker, DDS
Dr. Dan Necker was born and raised in Iowa. He attended college at The University of Iowa for his undergraduate studies and received a Bachelor of Science degree in biology. He followed that by studying dentistry at the University of Iowa College of Dentistry, where he earned his Doctor of Dental Surgery degree in May of 1984.
He has always had a love of the outdoors and adventure. For these reasons, he decided to move with his wife, Dr. Julie Necker, to Austin after graduating from dental school. They were married in Iowa in June of 1984, and they have called Austin home ever since!
Dr. Necker worked as an associate dentist upon arriving in Texas for two years before establishing his own private practice in 1986. He enjoys all phases of general dentistry and providing quality dental services to patients of all ages. It is important to him to stay up to date on the latest procedures and techniques so that he is able to provide quality, comfortable care to all his patients. Dr. Necker is proud to provide his services as a part of the High Point dental team, and he looks forward to working with you and your family!
PROFESSIONAL MEMBERSHIPS:
Dr. Necker is a member of several professional dental organizations, including Capital Area Dental Society, Texas Dental Association, and the American Dental Association.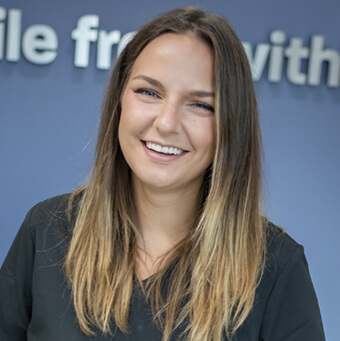 Dr. Kimberly Kaiser
Meet Dr. Kimberly Kaiser – a dentist with a heart of gold! She received her Doctor of Dental Surgery degree from Marquette University School of Dentistry in Milwaukee, Wisconsin, and has been spreading smiles ever since.
Dr. Kaiser's love for dentistry began when she was a child, and she always looked forward to her visits to the dentist. Her passion for providing excellent care grew even stronger when she worked as a dental assistant, where she saw firsthand how much of a difference a caring and compassionate dentist can make in a patient's life.
At our practice, Dr. Kaiser goes above and beyond to make her patients feel comfortable and welcome. She understands that a visit to the dentist can be stressful, so she takes the time to get to know her patients, their concerns, and their goals. With her kind and mindful approach to dentistry, she guides her patients on their journey to optimal oral health.
When she's not busy making her patients smile, Dr. Kaiser loves to travel, hike, read books, and try new restaurants. She's always open to recommendations from her patients, so be sure to share your favorite spots with her at your next visit.