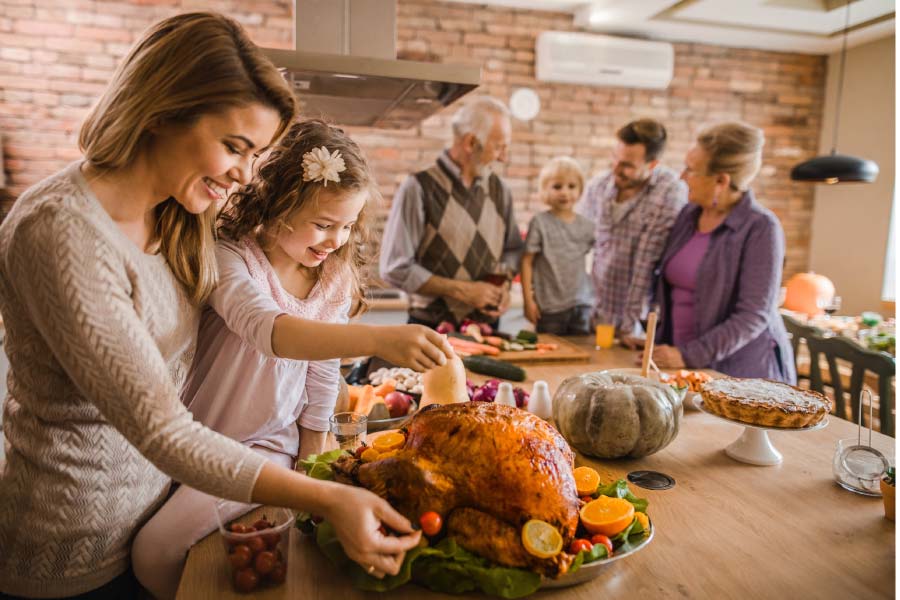 How to Maintain Oral Health During the Holiday Season
November 14, 2023 8:27 pm
---
The holiday season is a time for festivities, delicious meals, and sweet treats. While it's a time to indulge in culinary delights, it's also essential to be mindful of your oral health. With five simple tips and tricks, you can enjoy the holidays while keeping your teeth and gums in top shape.
1. Make Teeth-Friendly Food Choices
During the holiday season, it's easy to overindulge in sugary and acidic foods. These can wreak havoc on your teeth and lead to cavities and enamel erosion. The same can go for ice cubes and hard candies. To maintain oral health, try to opt for tooth-friendly foods like vegetable trays, turkey, or dark chocolate.
2. Opt for Sugar-Free Alternatives
When possible, choose sugar-free versions of your favorite holiday treats. Many candies, gum, and even hot chocolate are available in sugar-free varieties. These alternatives can satisfy your sweet tooth without the added risk of cavities. If sugar-free alternatives are not available, try to alternate between treats and main courses.
3. Stay Hydrated
While sipping on festive cocktails and sugary drinks, don't forget to hydrate with water. Water helps rinse away food particles and bacteria in your mouth. It's also beneficial in neutralizing acids that can harm your teeth. Drinking water throughout the day, especially after consuming sugary treats, can protect your smile.
4. Don't Skip Oral Care
With a busy holiday schedule, it's easy to forget your oral care routine. Whether you plan to visit the in-laws or go over to a Friendsgiving, it's essential to make time for your oral health. An easy way to do this is to bring along a travel-sized toothbrush, dental floss picks, or mini mouthwash.
5. Schedule a Dental Checkup
Before the holiday season kicks into high gear, consider scheduling a dental checkup. A professional cleaning and examination can identify any existing issues and provide guidance on maintaining your oral health during the holidays.
Dental Care During the Holidays in Round Rock & Austin, Texas
By following these simple tips, you can enjoy the holiday season to the fullest while still maintaining excellent oral health. At High Point Dentistry, our Round Rock and Austin dental teams enjoy helping patients maintain their oral health during the holiday season.
Whether you're looking to use your benefits before the end of the year or have an unexpected dental emergency, our office is here to help! Contact us today!
Contact Us
Categorised in: Dental Health, Healthy Diet, Preventative Dentistry