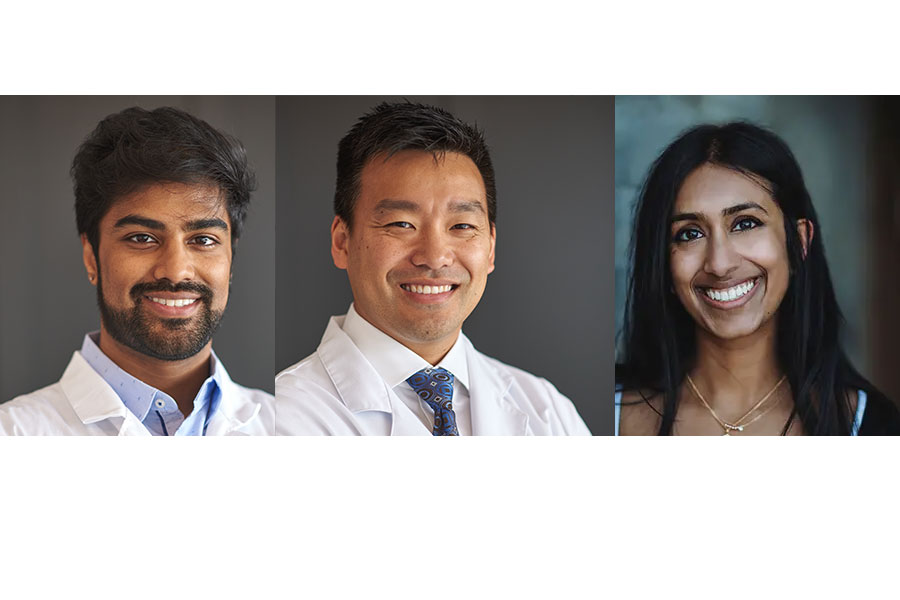 Meet Our Expert Dentists in Round Rock
November 17, 2022 8:28 pm
---
Behind the name of High Point Dentistry in Round Rock, Texas, is a team of professionals dedicated to your comfort and optimal oral health. Every person in our office has years of experience and extensive training. You may not meet everyone, so here's a bit more information about our expert dentists in Round Rock.
Dr. Roshan Jain, DDS
Dr. Jain is a general and cosmetic dentist. He graduated from the University of Michigan School of Dentistry and continues to further his dental education with certifications in cosmetic and general dentistry. He strives to provide each patient with a memorable experience and is passionate about eliminating dental phobias patients may have.
Dr. Kirtana Reddy
Dr. Reddy is a general dentist. She graduated from Tufts University School of Dental Medicine. Dr. Reddy enjoys educating patients and helping them feel empowered about their oral health!
Dr. Vu Kong, DDS
Dr. Kong is a graduate of the University of Detroit Mercy School of Dentistry and is a third-generation dentist! As a member of the American Dental Association and the Academy of General Dentistry, Dr. Kong only recommends treatments necessary for the health of his patient.
Treatments Our Expert Dentist Offer
At High Point Dentistry, we strive to create beautiful and healthy smiles that last a lifetime. Every smile is different, so we offer state-of-the-art general, cosmetic, and restorative dentistry treatments for patients. We only recommend treatments that help you achieve optimal oral health, and all treatments are completed in a comfortable and modern office.
We're also a family-friendly dental office. If you have a young child that you would like to take to the same dentist as you, then schedule a visit! We have a fun play area full of books, toys, and games for little smiles.
Schedule a Dental Appointment in Round Rock, Texas
Are you looking for a dentist in Round Rock? Our expert dentists at High Point Dentistry would love to care for your smile. Contact us today to schedule an appointment!
Contact Us
Categorised in: Affordable Dentistry, Family Dentistry, Our Office